Posted Monday, November 19th, 2012 at 17:48
You can see the annoyance in this increasingly grubby looking moustache. Some photographer has sent us 5,000 images to upload to fotoLibra and he didn't bother to read the Submission Guidelines. We demand images at 300 ppi, and all his are at 72 ppi. We can't upload them. They have to be converted to 300 ppi (and this is why).
So do we send them back? No. Can't be shagged. I can batch convert them using the Automate function in Photoshop, and leave it to run overnight.
Until I get this cheery little message: "Could not save 1-3669.jpg because an unexpected end-of-file was encountered." This pops up every 5 minutes. So I can't leave it to run all night. I have to stay and keep an eye on it.
Bloody members. It's enough to turn a man's moustache white.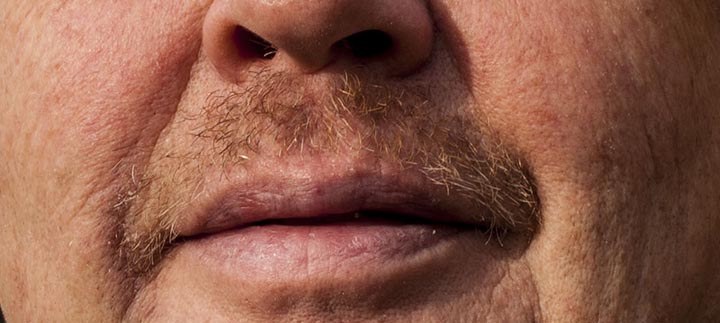 If you don't know what this is all about, The World's Most Hairless Man (that's me, Gwyn Headley) is attempting to grow a moustache during November in aid of prostate and testicular cancer charity Movember. If you would care to donate, it's easy — just go to http://mobro.co/gwynheadley and click on DONATE TO ME under my bald lip. I will be very grateful.