Posted Friday, November 23rd, 2012 at 13:10
This moustache thingy is now visible in the evening. I've raised £595, so I think I can now safely reveal my target, which was £500. Thanks you everyone! I'll be naming you all in my final Movember blog, which will probably come in December as Damien will be eviscerating Enola Gay (my MacBook Pro) next Thursday and Friday and so I will be offline.
There's nothing sadder — or more irritating — than a slow Mac. I am fed up with spending half my day watching The Spinning Pizza Of Death, so I am being treated to a completely fresh install. And yes, I have backed up. But there are never any guarantees.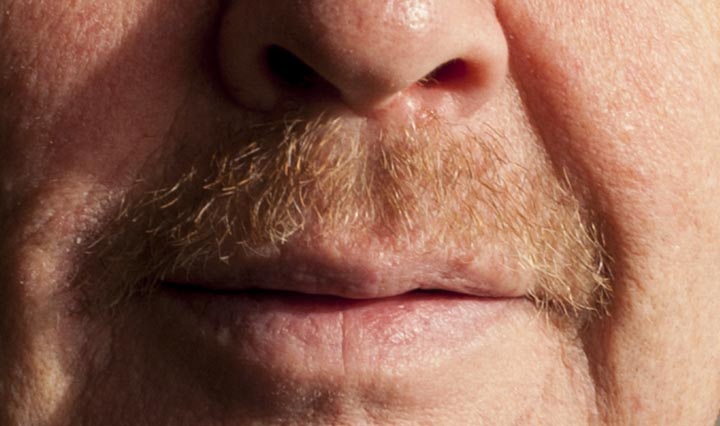 If you don't know what this is all about, The World's Most Hairless Man (that's me, Gwyn Headley) is attempting to grow a moustache during November in aid of prostate and testicular cancer charity Movember. If you would care to donate, it's easy — just go to http://mobro.co/gwynheadley and click on DONATE TO ME under my bald lip. I will be very grateful.