Posted Monday, January 21st, 2008 at 09:52
When we spotted this among the uploads to fotoLibra we all roared with laughter. It's a blessedly cheerful sight, and it's so obviously faked we just admired the imagination and cleverness of Mike Lester, the fotoLibra member who uploaded it.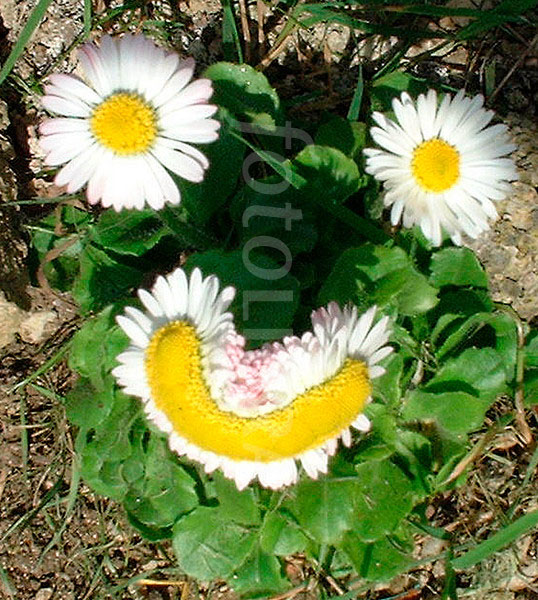 The only issue I had was that he had misspelled the word "fascinated". He'd left the N out, spelling it "fasciated" instead. So I checked with him, and learned two things:
It's a genuine photograph — not a hint of Photoshop
Fasciation is a rare plant mutation, causing plant tissue (in this case the flower head of the daisy) to grow in a ribbon or 'fascia' (think of the long board above a shop front) instead of cylindrically
There are two normal daisies at the top, and the fasciated daisy below. It was growing in Mike's garden in Oxfordshire, and he ingeniously photographed it from the angle that made it look like a smiley face.
We showed it to all the greetings cards companies. They all thought it was faked, and turned it down. So we sold it to the Daily Mail, where it should have appeared last Saturday.
If it didn't, we can't bill them.