Posted Sunday, November 11th, 2012 at 15:12
This little bonus effort which is attempting to extend across the face is not receiving plaudits. "Ach-y-fi!" cries Yvonne (she knows a lot of Welsh).
"Hm. Not a good look," pronounces my friend Shaunagh, whom I haven't seen for over a year.
OK, this is the last you'll see of it.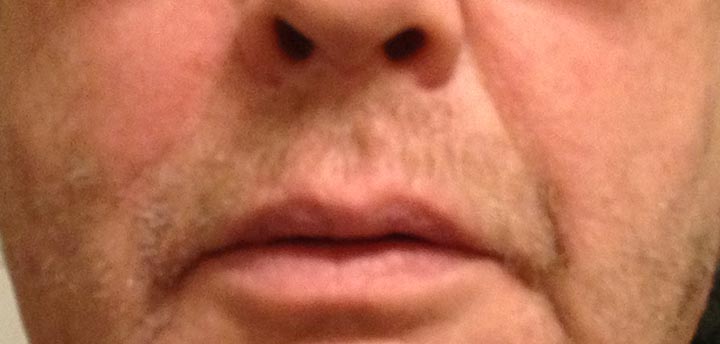 If you don't know what this is all about, The World's Most Hairless Man (that's me, Gwyn Headley) is attempting to grow a moustache during November in aid of prostate and testicular cancer charity Movember. If you would care to donate, it's easy — just go to http://mobro.co/gwynheadley and click on DONATE TO ME under my bald lip. I will be very grateful.