Posted Thursday, November 15th, 2012 at 10:55
HALF WAY THERE!
This is actually very little fun indeed. I don't enjoy growing a moustache and it certainly doesn't suit me. But it's only for another fifteen days — although I might keep it for an extra week to scare the Society of Bookmen — and then my filtrum can roam free and unchecked in its former glory.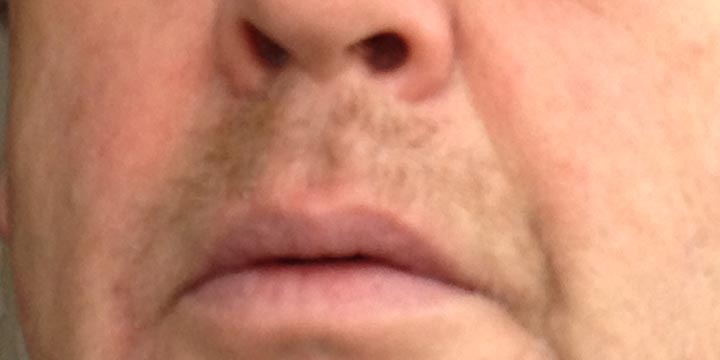 Furthermore, to prove that the sun doesn't always shine on me, here is London in the fog this morning. All Americans know this is how it actually is all the time in London; everything else is a fiction promulgated by the tourist board. This prevalent belief must stem from a well-circulated American school text book. I'd love to find out what it was.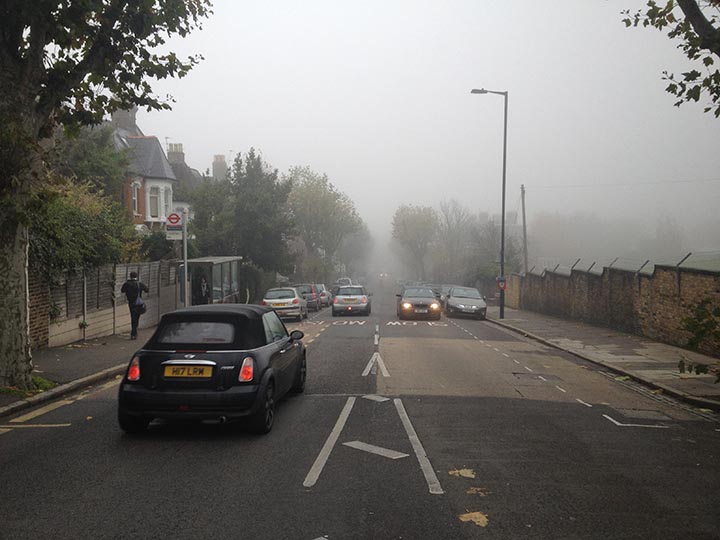 If you don't know what this is all about, The World's Most Hairless Man (that's me, Gwyn Headley) is attempting to grow a moustache during November in aid of prostate and testicular cancer charity Movember. If you would care to donate, it's easy — just go to http://mobro.co/gwynheadley and click on DONATE TO ME under my bald lip. I will be very grateful.