Posted Monday, November 26th, 2012 at 12:10
Right, rant over, and the cheating Andrew Hore has rightly been cited. I should think a lifetime ban at the very least.
Delighted Sebastian Vettel won his third World F1 Championship in a row.  I'm fed up with supporting losing teams and drivers so in the future I'm 100% behind Vettel.
Did you know Vettel means 'sly, sneaky old woman' in German? Not many people know that.
Von's camera work is getting worse. But she has a lot on her mind at the moment.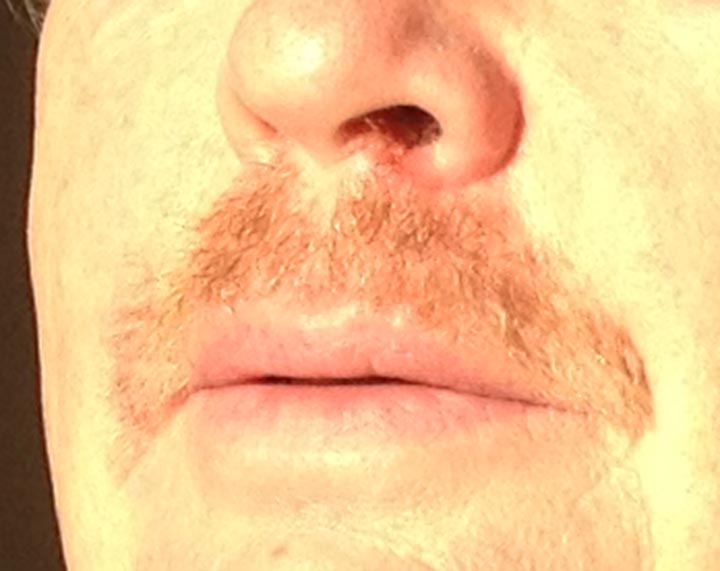 If you don't know what this is all about, The World's Most Hairless Man (that's me, Gwyn Headley) is attempting to grow a moustache during November in aid of prostate and testicular cancer charity Movember. If you would care to donate, it's easy — just go to http://mobro.co/gwynheadley and click on DONATE TO ME under my bald lip. I will be very grateful.