Monday, April 27th, 2009
It is so crystal clear today that we can see Sarn Badrig (St. Patrick's Causeway) running all the way to Ireland.
Lackwits and dullards would have you believe that it is merely a shingle reef made of glacial deposits left by receding ice sheets at the end of the last ice age, but we Welsh know that nature abhors a straight line and that in fact it is an ancient causeway built to allow the famous Welshman St Patrick to walk over to Ireland and convert the heathen rabble there to Christianity.
Sarn Badrig is about 5 km south of Murmur-y-Don, beyond Shell Island, and in this photograph taken from the house with my cheap but excellent little Samsung point-and-shoot it can barely be seen.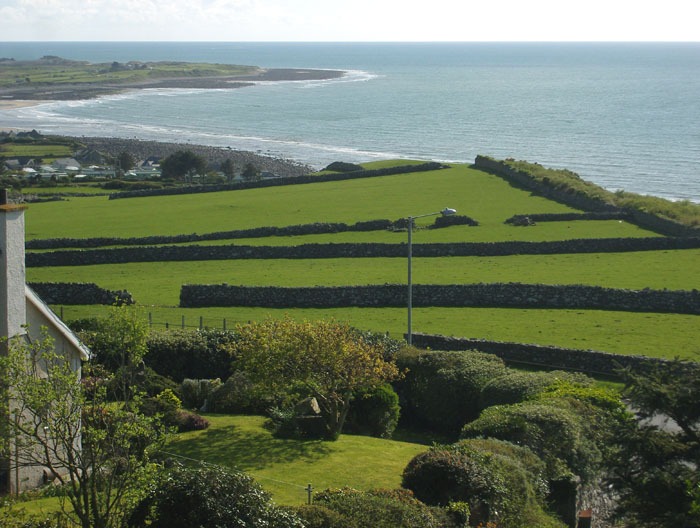 I've blown up the image and marked the path of the causeway with arrows.

It's a rare sight. I've only seen it once or twice before.